1. Medical Stuff:
2 Days of Home Rehab. Out of my boot!
No PT. My therapist is still away.
Ended up in Urgent Care with an infected toe. Taking antibiotics now…I'm not sure what is up with my feet and summer so far!
2. Last Saturday, Team Zebra was 40 strong at the Antioch Cares, Get Healthy Now 5k! Not only did our team, work to raise awareness for invisible illnesses, but we also won the trophy for the most team members, and 13 members won individual medals! It was a beautiful day for Zebra Nation!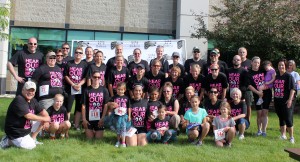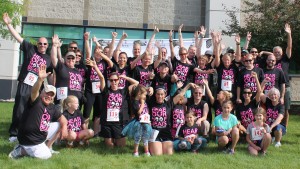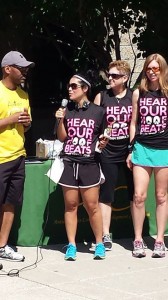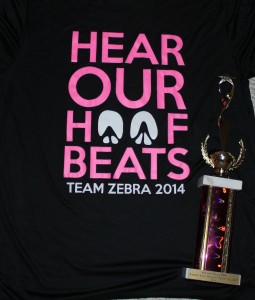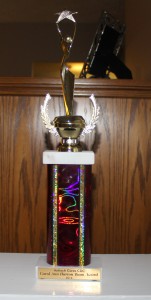 3. I left for Philadelphia on Tuesday and came back last night. These two reasons are why I went…enough said. (Aunt Katie is recovering today ; ) )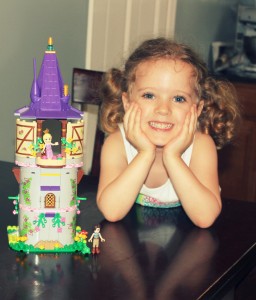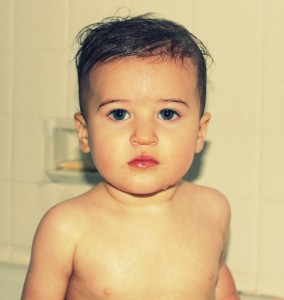 4. I've been following the story closely about Isaiah Austin being diagnosed with Marfan Syndrome, and having to give up his NBA career.  Marfan Syndrome is in the same family as Ehlers-Danlos Syndrome. I would love to connect with Isaiah, and just talk. I can imagine the emotions he is feeling right now…
You can read more about Isaiah's story here: http://abcnews.go.com/Sports/isaiah-austin-marfan-syndrome/story?id=24253482
5. We are getting closer (and more excited) to *hopefully* announce a very special and very important trip coming up for Life as a Zebra Foundation. I should know more next week…in the meantime, please keep your fingers crossed!
Tags: 5k, Annie, Awareness, Cecilia, Family, Invisible Illness, Life as a Zebra Foundation, Marfan Syndrome, Philadelphia, Surprises, Team Zebra, Travel, Urgent Care
Trackback from your site.